Garden Grove Development
The project developer is Garden Grove Developments, LLC (Kyle Treloar). 
The development is located south of Pine View Drive and east of the Canyon View development within the southern portion of Sturgis city limits (Davenport Ranch).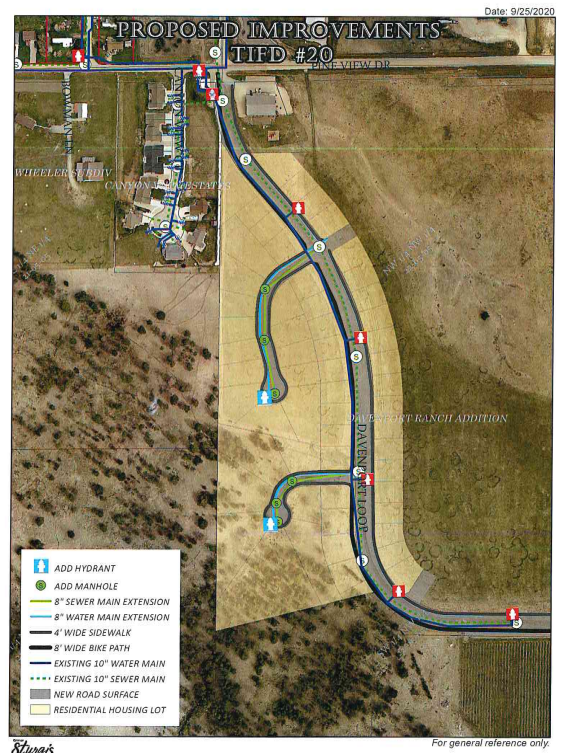 The project is utilizing TIF #20.  The project will develop 57 new lots for single-family homes.  View the Project Plan
The plan includes the following improvements:  Stormwater drainage, sidewalks, road improvements, sewer & water main extensions, and a bike path extension. 
Estimated completion date: December 2025.

Timeline:
Spring and Summer 2021 - Grading, sidewalks, and curb & gutters
December 21, 2020 -  Approval of Project Plan
November 16, 2020 - Additional property annexation.
November 2, 2020 - Rezone property located within the city limits from Highway Service to Medium-Density Residential.