The 2022 City of Sturgis Motorcycle Rally will be held August 5-14.  


Online Media Registration will be made available on May 1, 2022.  
Press briefings/updates will take place in various locations around the city at 1 PM daily, August 6-12.

  

 


2021 NEWS - Official number of attendees - 555,000
Link to FB video of the 2021 Rally Summit - Part 1 and Part 2 This video contains demographics, financials, and promotional strategies.
Statement about current Covid Status (8.25.2021)
SD Department of Health & Monument Health partners with the City to distribute COVID at-home tests.  Full Press Release
Daredevil Cole Freeman to jump Main Street on August 14 at 2 PM (new time) during the 2021 Rally.  Full press release. 
Sturgis City Council Approves Open Container for the 2021 Rally.
On May 17, the Sturgis City Council gave the go-ahead to lift the open container ordinance for the 2021 City of Sturgis Motorcycle Rally.  
An official event cup must be purchased and used if patrons want to consume beer or wine outside bars. No hard liquor will be allowed per state ordinance. These open containers will be allowed from 10 AM until 10 PM each day unless problems occur. In that case, the open container will end. Funds raised from the sale of cups will go to the Sturgis Rally Charities Foundation. View the City Council Report.  View the designated map where open containers will be allowed. 
The City of Sturgis unveils the new Rally branding logo. - May 13, 2021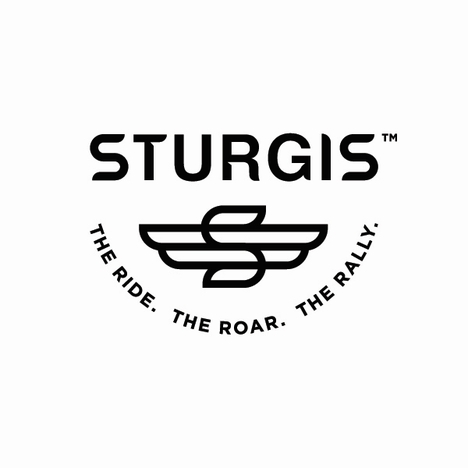 The City of Sturgis Motorcycle Rally is an ever-growing experience and idea. We are honored to be its home and are tasked to continue to foster its growth, its service to Riders, and enhance the role it plays in introducing the magnificent Black Hills to the world. View the full press release. View press release.  View media reference page.
The City of Sturgis is proud to announce Jody Perewitz as the 2021 City of Sturgis Grand Marshal.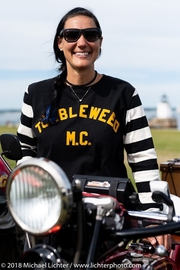 Jody Perewitz has become one of the most recognizable women in the motorcycle industry today. She has paved her own way into history by becoming the first woman to ever jockey an American V-Twin-powered motorcycle into the record books at well over 200 MPH.  She currently holds 16 land speed records, one of which is a world record.
In 2018, Jody rode a 1926 Harley Davidson JD to complete all the miles from Portland, ME to Portland, OR, one of only 3 women to complete the entire Cannonball.  Jody also competed in the 'Motorcycle Chase,' an endurance race across the country from Michigan's Upper Peninsula to Key West.  She successfully finished this race riding a 1936 Harley-Davidson VLH. 
When Jody is not on two wheels, she handles the marketing and day-to-day activities at Perewitz Cycle Fabricators, located in Halifax, MA, where she works alongside her father, Dave Perewitz. The Perewitz name is world renown in the custom motorcycle industry and is known for producing some of the most sought-after customs.
The City of Sturgis Motorcycle Rally will take place August 6 - 15, 2021.  To learn more, visit: https://sturgismotorcyclerally.com.
Learn more about the Perewitz Fab shop at: https://www.facebook.com/Perewitz.


2020 Event Press Releases and Reports:
Final DOT Traffic Count Report
Final Police Department Report
Final SD Highway Patrol Accident Report
 
Photos and Videos 
To view photos from previous Rallies, visit the Sturgis Motorcycle Rally Facebook Page.
 If you are searching for a particular photo or subject, please contact our Public Information Office 605-347-4422 ext 209 or e-mail csteele@sturgisgov.com.
Visit our webcams at https://www.sturgis-sd.gov/webcams-in-and-around-sturgis Thes are up all year, with the exception of the Main Street Photo Tower, which is active only during the Motorcycle Rally event.
August 2020, Journey Museum segment on the History of the Sturgis Motorcycle Rally - Youtube 22 minutes. 
Article - Sturgis History published in 1998 by the South Dakota Historical Society. Link to archive.
 
Information Sources:
The Sturgis Public Library and the Archives section of this website provide information and photos for research projects related to Sturgis and the surrounding area.
Find a Vendor -  This database will help you find the physical location of vendors. Search by product, vendor name, or location. The data only includes those vendors who hold a current license in the City of Sturgis. Vendors are added daily all week before and during the event.
Contacts:
Regular office hours are 7 AM until 6 PM  Monday - Thursday.  Offices are closed Friday - Sunday.  Exception - August 2-15 offices are open daily. Please get in touch with us if you have media-related questions.
Sturgis Public Information Officer - Interview Inquiries, high-resolution photos & articles.
Christina Steele, PIO office cell: txt or call 605-347-1331 csteele@sturgisgov.com
 
 All correspondence can be mailed to the City of Sturgis, attn: Christina Steele, 1040 Harley-Davidson Way, Sturgis SD 57785.