About Us 
1140 Otter Road
Sturgis, SD  57785
Ph: (605)347-8310
After Hrs: (605)347-2573
Hours
Hours often vary - check our Facebook page for the most updated news and information.
The Sturgis/Meade County Animal Shelter is financed by the City of Sturgis and is operated as a division of the Sturgis Police Department. The Police Department has full-time Animal Control Officers (ACO), who are assigned to enforce animal laws, are responsible for the shelter operations, adoptions and the care and welfare of the animals.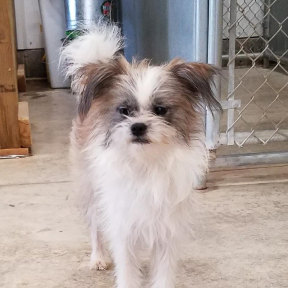 Lost Pet? 
If you have lost your pet, please contact us and file a lost animal report with local law enforcement to alert officers and deputies that you are missing a loved one. This includes Meade County dogs.
If We Find Your Pet 
We hold animals we find for seven days.  If the animal is not claimed by the end of day seven, he/she becomes the property of the shelter.  If the animal is claimed, we charge $10 a day for boarding.  
All owners must, within five days, provide proof of current rabies vaccination and if they are not able to provide this proof, they will be cited for a violation of City Ordinance 32.03.01.
Attention Pet Owners! 
Please make sure your animal has current ID tags so if it ends up at the shelter, we can call you.      
The City of Sturgis and Meade County requires all animals to be vaccinated against rabies.
Regulations: ANIMAL ORDINANCE 
If you have 7 or more domestic animals (excluding fish) that live at one location, you must obtain an Excess Animal Permit. The permit requires an application, yearly inspection, notification of neighbors (conducted by the City) and a $10 permit fee.
No person shall allow, bring, keep, or maintain, into or within the City, whether under control or at large, any horse, cow, mule, swine, sheep, goats, fowl, and pigeons, except as otherwise provided in Section 32.02.03.
Bee Keeping - Review Section 32.05 of the Animal Ordinance; bee keeping is allowed, but is highly regulated withing the Sturgis City limits.   
Urban Chickens - Review Section 32.06. of the Animal Ordinance for regulations on keeping chickens within the Sturgis City limits.
Adopt a Pet  click the link to learn more about adoption.
The number of animals ready for adoption varies. We pride ourselves on offering healthy, happy pets at the Sturgis Animal Shelter.  
Donations are always welcome to help with the care of the many animals that come through our doors each year. DONATE HERE or we have an AMAZON WISH LIST
Wild Critters 
Did you know that Sturgis plays host to a huge variety of wild animals, including woodchucks, prairie dogs, squirrels, rabbits, deer, porcupines, badgers, raccoons, skunks, and all sorts of other animals?  Most wild animals will leave an area as soon as they realize they are sharing it with a human, so if you are witness to a wild critter in your back yard, don't confront it, just wait and it will go away. If you see a mountain lion in your yard, call law enforcement immediately!

Springtime means bird nests and baby animals such as rabbits.  If you find baby animals of any sort, leave them alone! 

Extreme weather affects our pets too!  If you're too hot or cold, so are they.  South Dakota is known for its extreme heat and cold.  Be a responsible pet owner and make sure your pets are safe.
If they are outside, make sure they have shelter, food, and fresh water at all times.
When the weather turns cold, bring them inside and NEVER leave your pet in the car on a hot day, even when the windows are rolled down.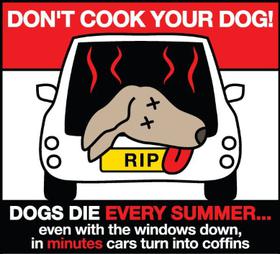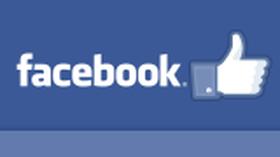 Like us on Facebook!  Sturgis/Meade County Animal Shelter