Recreational Trails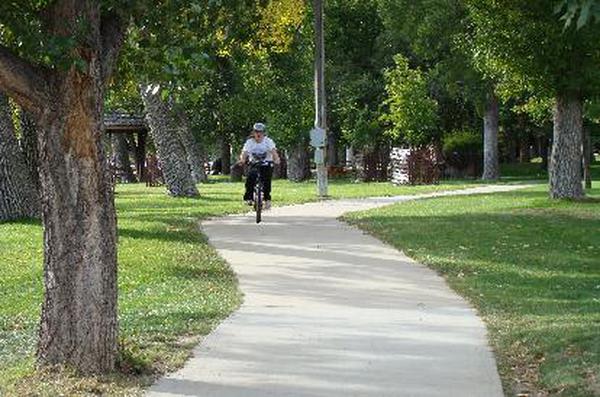 Sturgis has over 10-miles of bike paths within the city limits. The most popular trailheads are located at the Sturgis Municipal Park on the east end of Lazelle Street, Centennial Park located behind McDonald's on the west end of Lazelle Street, and the City Fairgrounds located on Ball Park Road. These trails run throughout the city and to the east, where they connect to the Fort Meade Trail and the BLM trail system. To the south, they tie into the USFS trail system.

These trails are all non-motorized. Trails within city limits are ideal for walking and bike riding. Dogs are allowed but they must be kept on a leash at all times.
Trails at Ft. Meade and on USFS property also allow horseback riding in most areas.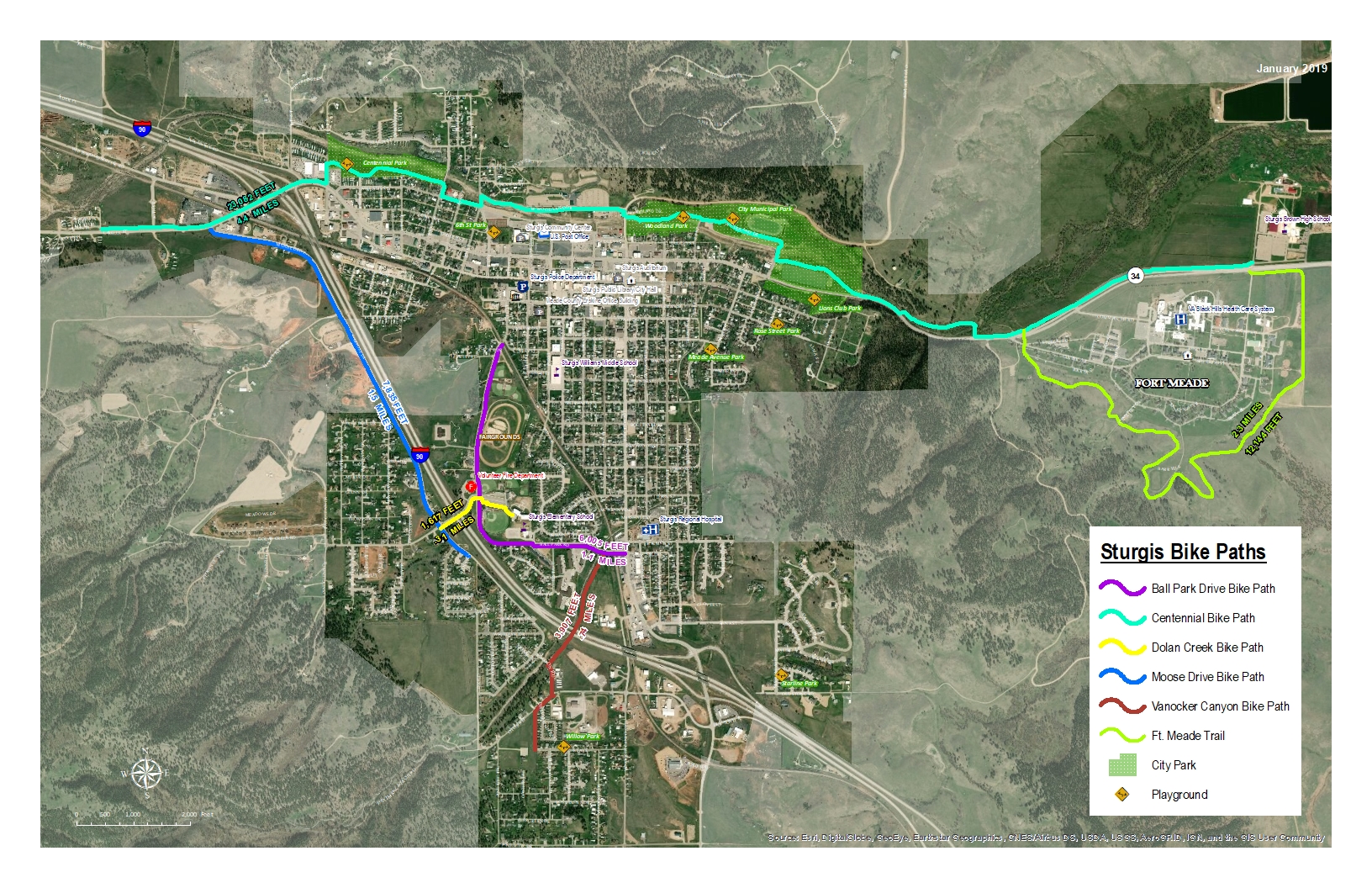 Ft. Meade Trail is now open. The trail was finished in the winter of 2017 and features a wide packed gravel surface. The trail is located on the south side of the Ft. Meade campus. Those who like to bike, jog or walk will find themselves enjoying fairly flat terrain meandering through meadows, pines, and historical Barry Stadium. Beautiful views of Bear Butte is an added bonus. There is plenty of parking at either the west or east end of this trail. This trail also connects to many other BLM trails as well as the City Bike Path near the high school. Link to the map below .